Greetings from
Management Medicos
We would like you to welcome to one of the most sought Technology Conferences For Healthcare Professionals In Gujarat: Hitcon.
This is our 9th edition, happening this year on the 28th of August in Ahmedabad.
We are a group of like-minded doctors who are organizing this for the last 5 years. We have done 8 events so far in various cities of gujarat.
We are grateful to Computer and Medical Informatics Chapter of the IAP (CMIC) for joining the hand in organizing Hitcon 2022.
Hitcon is a well attended and well-talked-about event in medical Circles for getting updated about technology.
We could provide you with a good platform to showcase your products to hospitals and doctors.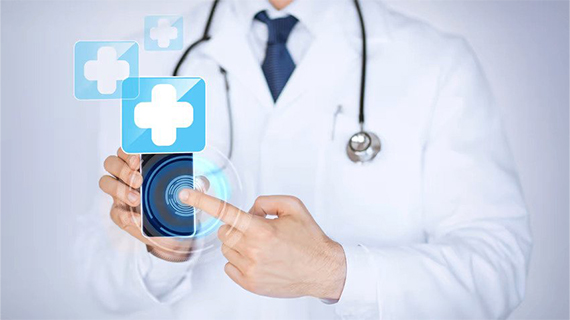 Hitcon 2022 is an eye opener. I have attended this 8 hour conference for the first time. I found myself a naïve, having very little knowledge what is going on in the world. And it's effect in medical practice at individual level or institution level. A doctor is uneducated if he doesn't adopt the new technology. At the same time, it is not something that cannot be adopted. Better if we have more talks on various developments in more details

Online viewer
Immediate Past President Family Physicians Association, Calcutta
President IMA Northwest Calcutta
Nice management. Nice speakers. Nice topics nd content. Were not tiring. As they all were of short duration. Congratulations 🎉🎉
Dr Nilesh shah (Family physician)
Congratulations to TEAM MANAGEMENT MEDICOS for such a nice and unique successful conference.... variety of IT medicine feast 👍👍
Hearty Congratulations 👏👏💐💐💐
Well organised informative and useful session 😊👍
Thank you for making it hybrid 🙏
Excellent conference AFPGujarat team 👏👏💐💐
Dr Rashmi Cecil (Pediatrician)
Congratulations
for wonderful execution of HITCON-2022.
It was confluence of
Meticulous Planning ,
Committed Execution and Warm Hospitality.
Really enjoyed the conference.
Regards n Thanks
Dr.Dhara Nanavaty (Pediatrician)
This is the second time I have attended the HITCON..and first time I had attended it physically before a few years and this time I had attended it online and on both the time the experience was wonderful. Each time it increases me knowledge and keep me updated for the innovations and progress in technology, related to medical field...Thanks to organisers and the speakers. Keep doing the good work."

Online viewer
Thank u organizer ટીમ for your support..

We had very good number of visitors... superb organized...thank u once again

Founder Meddybuddy